It's the Halloween season, I'm grooving to a horror show, I'm sharing the love! Now, I haven't adopted a TV Show because the X-Files. Not really because I don't desire to but because I just don't possess the f-ing time to take action. But shit changed this season as I get hooked never to one but two current TELEVISION SHOWS. They are Video game of Thrones (that i finally swept up to) and Supernatural (I am at Season 4 at the moment). The latter left quite an impression me. I actually got into it by accident. I was channel surfing one night and caught an episode halfway in. And I just couldn't let it go as it reminded me of The X-Files and once and for all reason, The X-Data files director Kim Manners got directed it.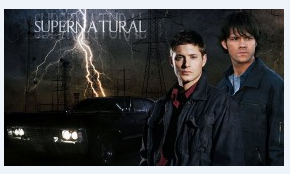 So after the end credits rolled, I was in like Flint (whomever that dude is certainly)! So I returned and started viewing the show from Period 1 and onward. Today I know everyone
Supernatural
fans are in Season 9 at this stage in your trip, but that won't prevent me from listing the very best 8 things that I REALLY LIKE about this show up to now! Therefore hop into your Chevrolet Impala, lock and load them salt guns and let's roll!
The horror film references.
A important factor I dig about the present, which may review "regular" people's heads is merely how much it winks at or references horror movies. It does it either via a music, name dropping the title, witty dialogue or circumstances that mirror those of a famous horror film. I caught nods to: The X-Files, Poltergeist, The Exorcist, The Ring, Manhunter, Ghostbusters, Willard, The Shining, classic monsters like Dracula and The Mummy and the list goes on! Therefore for a horror enthusiast, this present and I park our vehicles in the same garage.